Since 2009, BIOAXXESS UK distributes CANDOR Bioscience immunoassay reagents in the UK and the Republic of Ireland.
CANDOR is an international leader in the development and manufacturing of the optimal buffer solution for every immuno-assay application to help you to increase analytical reliability and efficiency.
We provide access to professional development tools to diagnostic kit manufacturers and academic researchers alike.
Visit CANDOR E-Shop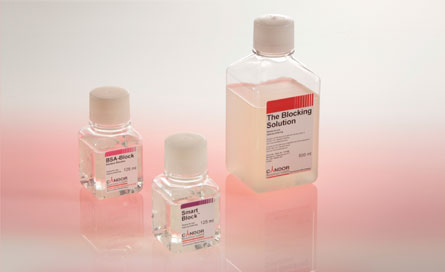 Why buy CANDOR Bioscience products?
The buffers are now in use in over 600 research, pharmaceutical development and routine diagnostic laboratories worldwide. For diagnostic manufactures all products are available as OEM supplies.
Where can I buy CANDOR Bioscience products in the UK?
You can buy CANDOR Bioscience products from BIOAXXESS UK via our E-shop or purchase order.
How quickly can I receive the products?
When the CANDOR products are in our UK stock, we can ship next-day delivery to you.
Where can I find product resources?
You can find product flyers, application guides, data sheets, and publications here.
Where can I find product papers?
You can find product papers here.
Where are CANDOR Bioscience products manufactured?
All of CANDOR's products are manufactured under IN EN ISO 9001:2015 in their production and R&D facility based in Bavaria, Germany.
I have a technical question. Who can I contact?
You can contact BIOAXXESS' UK customer service and technical team for any CANDOR product questions that you may have.